---




---

There they are!


This page contains to many redlinks in it. Please fill out these links by clicking on them and creating the relevant article.
This message may be removed when there are only three redlinks remaining on this page.
This page is a list of all of the vehicles that appear in Hidden & Dangerous 2. This page includes vehicles that appear only as props or cannot be operated.
Great Britain
Edit
Boats and ships
Edit
Submersibles
Edit
United States
Edit
Half-tracks
Edit
Soviet Union
Edit
Self-propelled guns
Edit
Motorcycles
Edit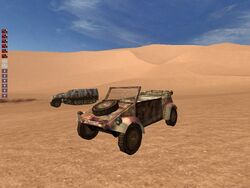 Armored cars
Edit
Half-tracks
Edit
Self-propelled guns
Edit
Boats and ships
Edit
Submersibles
Edit
Motorcycles
Edit
Self-propelled guns
Edit